Every year, the who's who of the international film scene descends upon the Netherlands for the Rotterdam International Film Festival.
For ten days in January, movie movers and shakers from around the world come to Rotterdam to celebrate the best in independent and arthouse cinema.
But what makes the Rotterdam International Film Festival so special? Here are just a few reasons why this festival is so important.
A celebration of independent cinema
In a world where big-budget blockbusters dominate the multiplexes, it's more important than ever to celebrate independent and arthouse cinema.
The films that screened at this year's festival are proof that there is still so much innovation and creativity happening at the fringes of the film world. At a time when Hollywood seems to be playing it safe, festivals like Rotterdam provide a much-needed showcase for films that take risks and push boundaries.
A platform for emerging talents
The Rotterdam International Film Festival is also an important platform for emerging talents. Every year, the festival features a selection of short films from up-and-coming directors, many of whom go on to have successful careers in filmmaking.
The festival also offers a variety of workshops and masterclasses, giving aspiring filmmakers an opportunity to learn from some of the best in the business.
A window into global cinema
With films coming from all over the world, the Rotterdam International Film Festival offers a unique opportunity to experience cinema from different cultures and perspectives. The sheer diversity of films on offer is one of the things that makes this festival so special.
Whether you're watching a Korean thriller or a French drama, there's something for everyone at the Rotterdam International Film Festival.
Which documentaries from the Rotterdam Film Festival can I watch online?
A Rifle and a Bag

Mother

My Mexican Bretzel

As we follow the lives of two Pakistani men, one dedicated to spirituality and the other defending an ancient musical tradition, we learn about different approaches to God or divinity. A film directed by filmmaker Annette Berger.
Ziva Postec: The Editor Behind The Film Shoah
This is more than just the biography of the editor of one of the most important films in history. It is a captivating journey through the extraordinary life of a woman.
Also, Ziva Postec: The Editor Behind The Film Shoah takes us behind the scenes of the monumental endeavor to bring previously unseen footage to the screen, featuring the editing room virtuoso - a survivor in her own way.

Djon Africa
In spite of the fact that Miguel has never met his father, he has heard that he has a lot of resemblance to him, even though he has never met him. He embarks on a poetic search for this unknown man among African memories and mythologies in this story.
In this documentary, we enter a once luxurious hotel, now this decaying building houses souls from the Havana fringes. Among them is Jorge, a lonely man who lives under this roof that will soon cease to be his. The documentary follows Jorge and the other residents of the hotel as they prepare for its demolition.
While Jorge is reluctant to leave his home, he knows that he must soon bid farewell to the only place he has ever known. As he and the others look back on their lives, they reflect on what the hotel has meant to them and how it has shaped their own identities. At once a touching portrait of everyday life in Cuba and a moving meditation on memory and loss, this documentary offers a rare glimpse into a world that is slowly disappearing.
In her documentary "Pretty", Argentinian director Melisa Liebenthal explores the construction of the female gender in a world of ubiquitous images. the film seeks to answer the question of why the gaze of others matters so much. By shining a light on this issue, "The Pretty Ones" – Las Lindas - hopes to start a conversation about how we can change the way we view beauty.

A Rifle and a Bag


This documentary filmed in India and directed by Isabella Rinaldi, Cristina Hanes and Arya Rothe of the NoCut Film Collective, follows a family of ex-Naxalite parents who face the daily discrimination they are part of for having had a communist past.
Somi, the mother, is pregnant with her second child, so their son must go to school, a basic right that will be very difficult for them to achieve due to their marginalization and an intricate government bureaucracy. The film received a special mention in the Bright Future section.
Mother


Winner of the Honorable Mention in the section dedicated to Dutch films at the Rotterdam Film Festival 2020, this film by director Kristof Bilsen documents the daily life of Pomm, a woman who takes care of patients with Alzeimer in a private health center in Thailand.
Far from there, in Switzerland, Maya, a middle age woman with Alzeimer prepares to travel to Thailand and be another patient at the center where Pomm works.
The film enters Pomm's privacy and reveals how difficult it is for her to be away from her children, while she still mourns a patient who recently died under her care.
The paths of Pomm and Maya meet in the health center and give shape to a kind of diptych on the filial distances and the cultural differences between the western and eastern world.
My Mexican Bretzel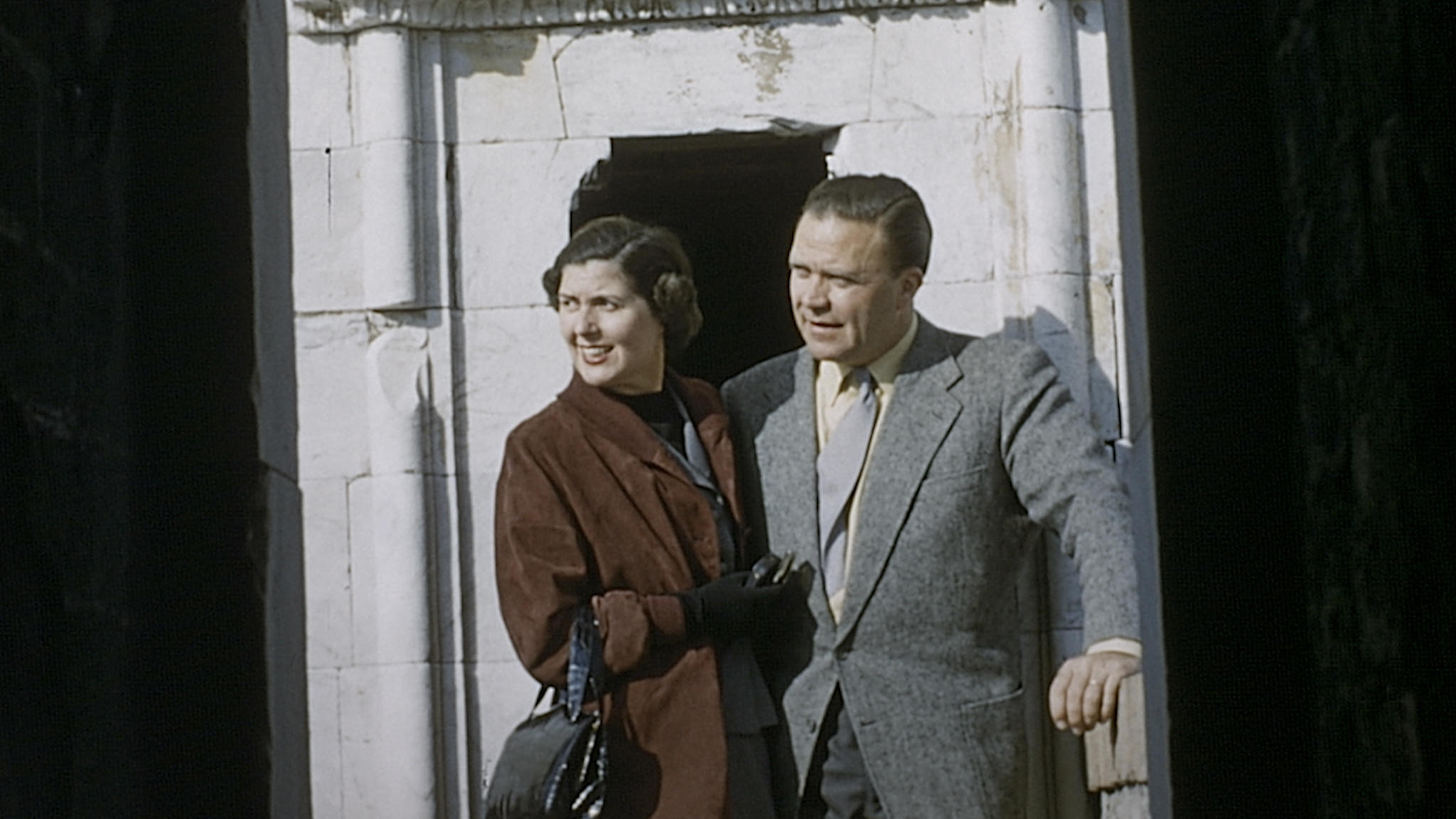 This false documentary won the Found Footage Award at Rotterdam in 2020, which is presented annually in Rotterdam, recognized as an ideal venue for films honoring cinematic experimentation.
Directed by Nuria Giménez, the film is spun through various passages from Vivian Barret's diary and is illustrated with León Barrett's film footage shot between the 1940s and 1960s.
Rotterdam, the legacy
The Rotterdam International Film Festival is one of the most important events on the film calendar. It's a celebration of independent cinema, a platform for emerging talents, and a window into global cinema. If you're interested in any of those things, then this is definitely the festival for you.
Whether you're a filmmaker looking for a launchpad or just an aspiring cinephile looking for something new to watch, there's something for everyone at Rotterdam International Film Festival. With its mix of established talent and fresh voices, its commitment to promoting meaningful discussion about cinema, and its status as one of the biggest festivals in existence, it's clear to see why Rotterdam holds such an important place in movie lovers' hearts.

Watch more award-winning documentaries online on Guidedoc