In this Documentary, Ukrainian speed climber Danyl Boldyrev, displaced from his hometown Donetsk, perseveres through loss and separation in pursuit of his ultimate dream: competing in the Olympics.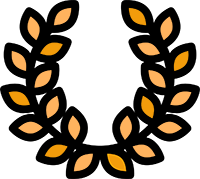 OFFICIAL SELECTIONS: Linz International Short Film Festival/ INKAFEST Mountain Film Festival/ Mountain Film Meetings/ Carpathian Mountain International Film Festival
5 Seconds Man - Climb Towards Olympic Dreams
This compelling documentary follows the journey of Danyl Boldyrev, a determined Ukrainian speed climber forced to leave his native Donetsk amidst conflict. Despite the challenges of separation from his family and coach, Boldyrev remains steadfast in his pursuit of a long-held dream: representing his country on the Olympic stage. Through resilience and unwavering dedication, he strives to overcome adversity and achieve his ultimate goal.