In a race against time, three disparate individuals embark on a 14-day quest, exploring music, alchemy, and witchcraft to find a cure for their ailing loved ones.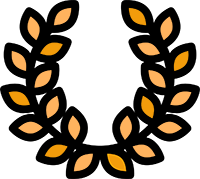 AWARDS: Prêmio Curta em Casa/ Prêmio ESPM de Audiovisual Universitário
OFFICIAL SELECTIONS: 31° Festival Internacional de Curtas Metragens de São Paulo/ Kinoforum/ Drive-in Paradiso/ Mostra de Cinema Negro Pilão/ Festival Beta
A Procura Que Vai Chegar - United in healing pursuits
Three individuals, each with distinct life paths, are united by a common goal: to find a cure for their loved ones battling illness. With only 14 days at their disposal, they embark on separate quests, exploring the realms of music, chemical alchemy, and witchcraft. As their journeys intertwine, will they succeed in discovering the elusive remedy? In a society plagued by sickness, their personal struggles mirror the greater collective ailment.