A chronicles of the brief yet influential career of hardcore band Deadguy, exploring their creative process and impact on the hardcore music scene, with never-before-seen footage and recordings.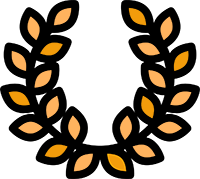 AWARDS: Best documentary. Vesuvius International Film FestBest Documentary
OFFICIAL SELECTIONS: New York City Independent Documentary Film Fest/ Sound Unseen Music and Film Festival/ Bare Bones Music and Documentary Festival/ Athens International Film and Video Festival
Deadguy: Killing Music -A hardcore retrospective
This is an authorized documentary that offers a comprehensive look at the tumultuous and brief career of the influential hardcore band Deadguy. The film delves into the making of their seminal album "Fixation on a Coworker", featuring new interviews with band members and others close to the group, as well as never-before-seen footage and unearthed recordings. Through this candid exploration, viewers gain insight into the band's musical process, their creative vision, and the impact they had on the hardcore scene.
Whether you're a diehard fan or a newcomer to the band's music, "Deadguy: Killing Music" is a must-see documentary that provides a unique and unforgettable glimpse into the world of hardcore music."