Almost twenty years after appearing as a young boy in "Ten", the famous Abbas Kiarostami's film, Amina is now a transgender woman. In this video-letter to her mother, she tells all her secrets.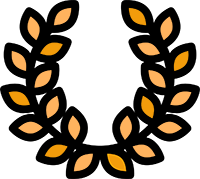 AWARDS: Winner. Impact Doc Awards
OFFICIAL SELECTIONS: Shorts Mexico/ Venice Intercultural Film Festival/ Evolution Mallorca Film Festival/ Indie Memphis/ Glascow Short Film Festival/ Humano Film Festival/ Asian Cinematography Awards
Letter To My Mother. My secrets, my body
In 2002, Iranian director Abbas Kiarostami released "Ten", a documentary that followed the daily life of a Tehran taxi driver and his various passengers. The film was lauded for its simple yet effective storytelling, which gave audiences a rare glimpse into the lives of everyday Iranians. One of the most memorable scenes in the film is when the driver picks up a young boy, who talks his ear off during the ride.
Now, eighteen years after "Ten" was released, this "boy" is now a woman, Amina. She makes this autobiographical documentary about her life as a transgender woman in Iran. Conceived as a letter to her mother, Amina has no limits in telling her most intimate secrets.