This Documentary explores the inspiring story of Sergio Cezar, whose inventive artwork breathes new life into discarded materials, challenging us to reconsider the waste we produce and reshape it.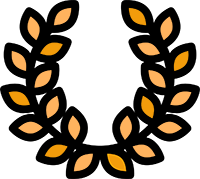 AWARDS: Best public award. Cine Fest Brazil Montevideo/ Best public award. Cine Fest Brazil Buenos Aires/ Jury award best short. Guará Festival Ambiental/ Jury award/ Current Short Cut England
OFFICIAL SELECTIONS: Brazilian Big Prize award/ Havana Film Festival/ Huesca Film Festival/ Dokanema Film Festival Mozambique/ DC Short Film Fest/ Cinesul/ Kinolab Tela Digital/ Los Angeles Brazilian Film Festival/ Mobile SIFF/ Lakino/ Nuovi Orizzonti/ Green Film Festival Seoul
Think BIG, Think small-scale - Transforming waste into wonder
This film delves into the life and work of artist Sergio Cezar, who repurposes discarded materials to create stunning, transformative art. This documentary invites viewers to reevaluate the waste we generate and discover the hidden potential in ordinary objects, showcasing Cezar's unique artistic vision and its powerful message of environmental sustainability.